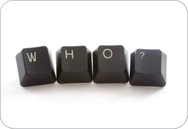 Mekimi was founded in 2003 to mitigate the anxiety and boredom experienced during a hospital stay. What began as a pipe dream to fill the entertainment needs of bedridden children has in only four short years evolved into a flourishing network of kindness.

Today, Mekimi a tax exempt 501 (c) (3) non profit organization, is headquartered in Brooklyn, NY with 12 national and international chapters, including: Lakewood, NJ; Monsey, NY; Monroe, NY; Williamsburg, NY; Far Rockaway, NY; Detroit, MI; Toronto, Canada; Montreal, CA; England and Israel. Mekimi is presently staffed by some 350 men and women, all volunteers who are selflessly committed to furthering Mekimi's goals. They are enriching the lives of over 1800 children and young adults suffering the debilitating effects of serious and long term medical conditions.

Besides the obvious humanitarian benefits, doctors approbate our program because it strengthens the resolve to live and fight disease, thus prolonging life.